John Vervaeke
Jump to navigation
Jump to search
John Vervaeke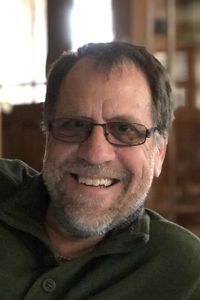 John Vervaeke is an award-winning lecturer at the University of Toronto in Psychology, Cognitive Science and Buddhist Psychology. His academic interests include wisdom, mindfulness, meditation, relevance realization, general intelligence, rationality. He is the author of Awakening from the Meaning Crisis Youtube series and co-author of Zombies in Western Culture: A 21st Century Crisis.
He has been engaging in Dialogos, alongside Jordan Hall and Guy Sengstock, and other conversations on Youtube.
Information of podcast episodes with John Vervaeke below. Last episode recorded here Jan 31, 2020. If you know of an episode not listed here, message to let Anya know.
| | | | | |
| --- | --- | --- | --- | --- |
| Date | Broadcaster | Broadcast Title | Transcript Link | Primary URL |
| 05-11-19 | guy sengstock | Dialogos 1 - Jordan Hall, John Vervaeke, Christopher Mastropietro & Guy Sengstock | https://otter.ai/s/CQmg7D7NQxSTpVZzVVP5Sw | https://youtu.be.com/7g6rwOa-pGs |
| 15-11-19 | John Vervaeke | Vervaeke and Hall begin to design the religion that is not a religion (Part I) | https://drive.google.com/file/d/1rQlFBn5V6r90lycBoCouI6oJPh12tnrw/view?usp=sharing | https://youtu.be/nl48eFZGRq8 |
| 11-12-19 | guy sengstock | Dialogos 2 - Jordan Hall, John Vervaeke, Christopher Mastropietro & Guy Sengstock | https://drive.google.com/open?id=173H-RGOJB0WXpjGUCkM4othBKu2LsIKe | https://youtu.be/UovLJTLbFhU |
| 31-01-20 | John Vervaeke | John and Jordan II On the religion that is not a religion (Part II) | | https://youtu.be/H6xfZZ5T0Lk |