Guy Sengstock
Jump to navigation
Jump to search
Guy Sengstock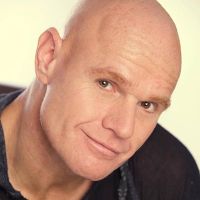 Guy Sengstock is best known for co-discovering the relational inquiry practice of Circling. He has developed a radical and novel method of coaching. He has been facilitating transformation for individuals, groups and corporations internationally for more than 20 years.
Many refer to Guy as a genius in both his depth of thinking and in his way of working with clients. His humor, depth and quality of attention allows people to see and hear those things which have always been present yet have never occurred for them. He wakes up every day with an insatiable craving to discover the source of life's novelty and can't help himself but to attempt to awaken this thirst in everyone he encounters. He is an artist, philosopher, poet, body-worker, and visionary.
You can find many videos of his talks on his Youtube channel.